Some views of the real outer space. Since my maximum focus lengh is around 550mm, most of the galaxies are shot with a very small scale. Anyway I'm always trying to get a good impression of these objects. Of particular interest for me are pictures with local objects of our galaxy and a real deep sky 0bjects. An example is the pic of NGC6946 and NGC6939. I collect this type of pictures at Close Encounters.
M81, M82 and NGC3077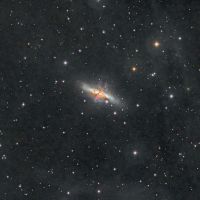 Captured from March to April 2017. Actually I intended to collect more photons than I finally did. The bright nights of the north german summer stopped me and I decided to start with the processing. Maybe I'm gonna add some light next year…
click the picture
Gallery
A gallery of galaxies taken in the earlier time. All photos are shown with their original description written after finishing the processing.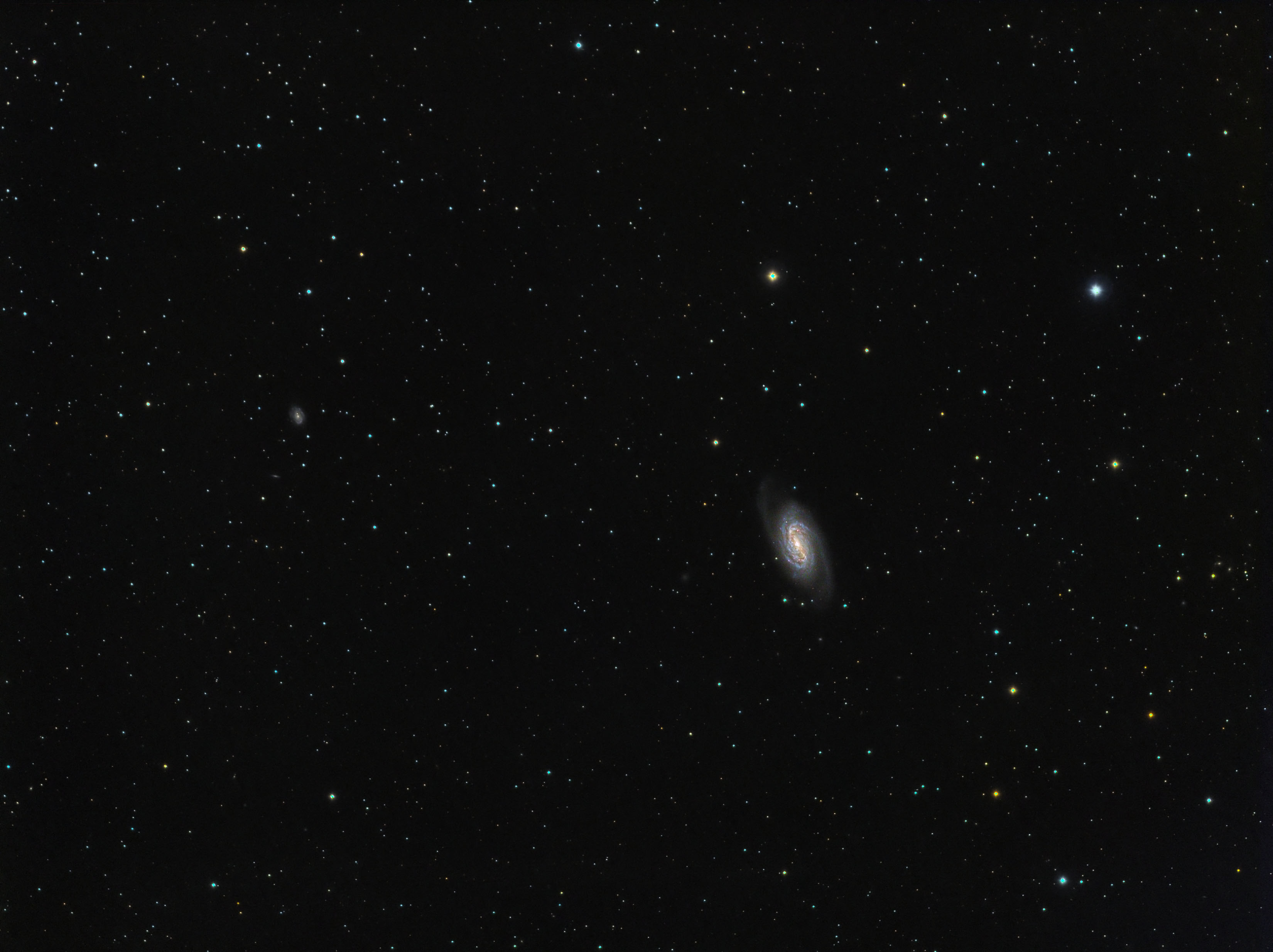 Object: NGC2903, 12./03., 07./10.20.04.2016, Borgfeld
Scope: SW Esprit 100 ED with SW Flattener f/5.5
Camera: Atik 383 L+, L: 17x10min, RGB: 9/9/8x10min, Ha: 3x20min
Mount: Avalon Linear
Guiding: Lodestar 60/240 Finderscope, PHD-Guiding
Processing: SQM Pro, PI, PS
Objektbeschreibung: SB(s)d galaxy in a distance of 20 Mio ly.
Remark: North is up.